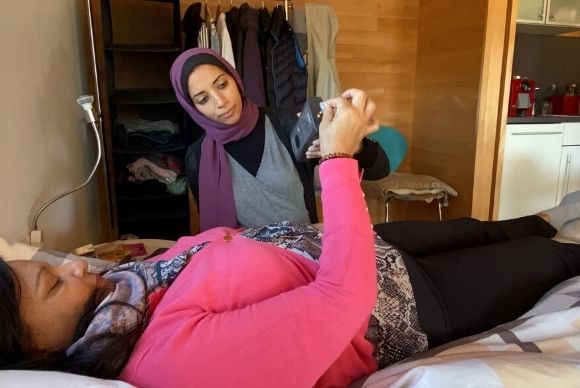 Who Am I?
My name is Noura Othman, I am a pharmacist with a masters degree in disaster and crisis management. I worked as an emergency management specialist in the humanitarian sector for the past 10 years in different locations. In January 2018, I went through a health crisis that changed my life. After moving to a new house, my health started to deteriorate rapidly, it felt like all my systems are suddenly falling apart. My cognitive skills started to suffer and I began to experience memory loss, chronic fatigue, horrible headaches, tinnitus, insomnia and later on I developed benign tumors and almost anything I ate troubled my digestion and had to undergo three surgeries but nothing was working. All my tests and scans were normal, but clearly I wasn't. Until one day I emailed a therapist who finally solved the mystery; I fall into a growing category of people who are "Electro Hyper Sensitive (EHS)" and the new house was close to an electric substation which triggered the EHS symptoms. I immediately moved out and started my journey of learning and healing from the damages caused by Electro-Magnetic Fields (EMFs).
Little did I know that those invisible waves can cause such a huge damage. I became concerned about the safety of my family and loved ones especially with the current rates of wireless technology proliferation which is expanding in an unprecedented levels in nearly all houses, schools, malls, restaurants and work places. Not to mention the already existing radiation due to the electric wires and faulty connections. I decided then to actively take part in helping people protect themselves from radiation and became a Geobiologist with Geovital Academy.
I consult with clients in the Middle East and offer most of my in person services in the United Arab Emirates and Egypt.
I help my clients create healthy sleep sanctuaries and offer the following services:
Pre purchase/rental EMF assessments.

Home and school EMF assessments.

EMF mitigation strategies.

Shielding services.

Geopathic stress assessment and mitigation.
Through following a holistic health approach and a strict EMF hygiene regime, I was able to heal myself from the electro hypersensitivity and I am always passionate to help my clients assess and mitigate their exposures to such an overlooked toxin in today's world.