It is rewarding work to help families live healthier lives.
Do you think it is unfair how we are exposed to so much EMF radiation for which there is so much research indicating how harmful it is? Taking care of it your own life is wonderful, but our consultants have a passion for enabling others to protect themselves as well, in logical and effective ways which fit into a wholistic approach to health. If you can see yourself helping others and building rewarding career from it, then keep reading. This page explains about the most comprehensive and supportive EMF consultant training course now in existence.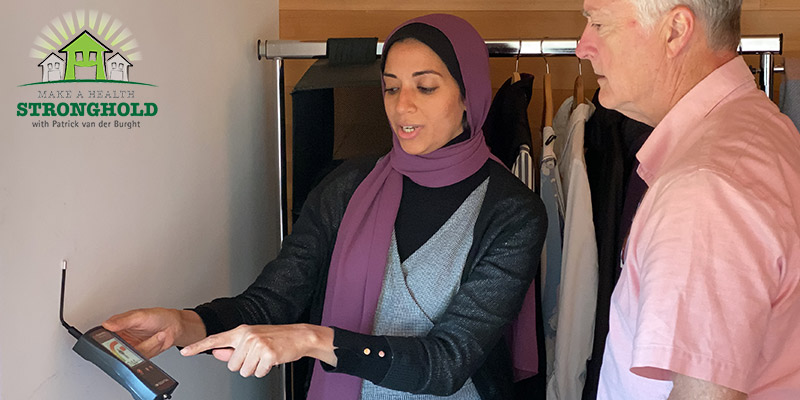 The best course available for those wanting to start their business offering EMF radiation assessment and mitigation
After many years of teaching people in a 4 day intensive course style, a dramatic change was called for. Since its creation, Patrick's signature course has earned much respect and produced more confident and capable consultants than ever before. This was the thought process:
There is a lot of theory to cover. It is not difficult, but it is a lot. It is costly to travel to a workshop in Austria, Australia, Canada or Asia, and to then spent days sitting in a class room to cover theory doesn't seem like a good use of time. Patrick was already teaching courses online but fell into a similar 'intense' and fast paced habit. What this new course offers proved much needed and wanted:
Do theory online over a number of weeks BEFORE travelling to a workshop
Allow the learning of theory at people's own pace during a week using online training videos, followed by weekly live online review sessions.
Provide such detailed training so that with instruments, even after just the guided online course module (EMF1), practice assessments can be started and even start working in the field.
Allow ongoing access to the training materials for review after the course.
Offer online students the opportunity to do a FULL HOME ASSESSMENT of their own home under supervision of Patrick or a Senior Consultant (if needed instruments are acquired during the course period)
World-First 4 Day Practical with Actual Home Assessments
Once a solid base of understanding of the subject matter from a wholistic approach was build, then the next module (EMF2) would propel students to unseen levels of confidence.
4 Day in-person workshop

in Austria, Australia, Canada or Asia

Doing

multiple full home assessments

, possibly with local residents there.

Learn about

geopathic stress

assessment
As soon as students are enrolled in the practical workshop (EMF2) they gain access to 12 months of formal and dedicated online business training sessions most of which are industry specific, giving them a flying start straight out the course. Subjects may include:
General business practices and start-up ingredients of a business

Focused sessions on Webinar Hosting

Focused sessions on Photography and Videography for content creation

Focused sessions on Social Media Marketing

Focused sessions on Time Management

Focused sessions on Body Language

Focused sessions on Effective Communication
This is included in this complete EMF consultant training course
Click the tabs to see the inclusions.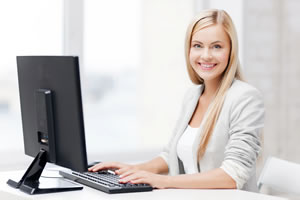 The guided online online course runs over about 5 to 6 weeks. You gain access to the Online Knowledge Centre where you find all the training materials and more. Most of the training in done with videos, so just sit back, relax and absorb. The advantage here is that you can pause your lesson, rewind it, restart it… You can even come back to it after the course for years to come.

Included subjects in the course are:
Electricity as source of radiation

Tools of the trade (meters)

The Home Assessment Process

Avoidance, Elimination and Mitigation Solutions

Under standing shielding effectiveness and how to identify misleading marketing

Mitigation processes and examples

Geopatchic Stress introduction

Healthier mattresses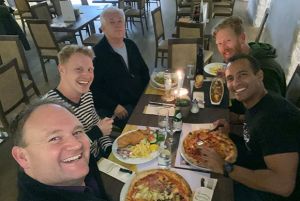 Your commitment to the practical workshop (EMF2) also comes with a host of added benefits. We want you to come, so the value you'll receive is undeniably great.
4 Day Practical Workshop at the location you choose




(Sulzberg, Austria – Melbourne, Australia – Vancouver, Canada)

Multiple Home Assessments for practice

Geopathic Stress skills training

For workshops held in Austria, a visit to the GEOVITAL ACADEMY
NOTE: Students are expected to book their accommodation in a AirBNB entire home in a designated area and possibly pre-approved venues. It is your accommodation that we will practice home assessments in and possibly homes from members of the public. If no suitable home was rented by the student, then a levy of U$400 will have to be charged so we can rent homes to assesses instead.
Simple website created for you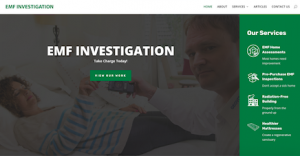 Creating a website can be daunting. We have created a simple website that we can make a copy of for you. The website can be viewed at www.emfinvestigation.com. Once you have paid for EMF2 and completed EMF1, you can request for your copy to be made. It will be somewhat personalised by using your EMF1 assignments for some of the texts in the site. You can always log in and start updating things yourself as soon as you get the 'keys'.

You organise the domain name and the hosting and we'll park this good locking simple website there for you. It is something professional to point your clients to on your business cards and start creating your own online presence.
Access to the Business Sessions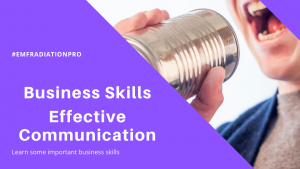 As soon as you commit (pay) to EMF2, you'll get access to the Online Business Sessions for 12 months. Meaning, if you commit to EMF1 and EMF2 from the beginning, you'll be able to access the business sessions immediately. If you enrol in EMF2 later (and miss the discount available for committing to both at the beginning) you will then gain access to your 12 months of business sessions from when you enrol in EMF2.
Access to Facebook Group EMF Radiation PRO
Your easy access to your fellow students and teaching staff for questions during and after the course.
Access to Office Hours online sessions
Every 3-4 weeks Patrick hosts a Zoom meeting for his past PRO level students. A nice way to be able to ask more questions after the course has ended and listen and learn from the questions of others.
It is not the cheapest course, but considering the inclusions and getting you more ready for success… the BEST value for money.
You can find the dates of the EMF1 and EMF2 modules in the event calendar. The courses are also listed as items in the online shop and can be purchased there.
If you purchase the EMF1 Guided Online Course AND the EMF2 workshop at the same time, then U$398 will be refunded to you as a thank you and discount.
Consider the inclusions of a website (approx $500), 12 months of business sessions (approx $1200) and the fact you'll only do the the EMF1 with maximum 8 people and the EMF2 with maximum 6 people, the value of this training program is exceptional.
Join us soon!
Listen to some who have experience with Patrick