Build your EMF assessment business skills and experience supervised home assessments online
EMF2 – Online Training Environment
This module of EMF Assessment and Mitigation PRO consultant training aims to add important business skills to your abilities along with the possibility of supervised online home assessments that can be witnessed. All in an effort to make training more accessible in smaller modules and more online in a world that expect this.
From your purchase of this module, you'll be given access to online business skills sessions spread over 12 months. You'll also be give access to a professional time management Master Class within the coming 12 months which will run over 7 weeks/sessions to fine tune your abilities to get done what is important to you. The creation of a website for your business is also included (a copy of the site shown at www.emfinvestigation.com put on your own domain). With your purchase you identify an online workshop date range where the students of this EMF2 course can witness each other doing supervised home assessments and learn from the feedback.  An amazing boost in confidence.
Prerequisite for doing EMF2 is EMF1 Guided Online Course in EMF Assessment and Mitigation. For active participation in the supervised home assessments, one must have the GEOVITAL meters.
World-First Online Practical EMF training with Actual Home Assessments
Once a solid base of understanding of the subject matter from a wholistic approach has been build in the Guided Online Course (EMF1), then this module (EMF2) adds important business skills and an online practical workshop experience to propel students to unseen levels of confidence without leaving there town or country.
12 Months of Business Skills Sessions (approx 5-6 sessions)
7 Week/Session Professional Time Management course (valued at USD997)
Possible creation of a website on your domain and hosting (copy of site seen on www.emfinvestigation.com)
1-3 Day in-person online workshop of actual home assessments for those with GEOVITAL meters
Enrolled students in this EMF2 module will gain access to an online knowledge centre shortly after their enrolment. In there you will enjoy recordings of EMF home assessments to learn from. This is good reference material but can also help your uptake of knowledge during EMF1 if you're still going through this.
12 Months of Business Skills Sessions Access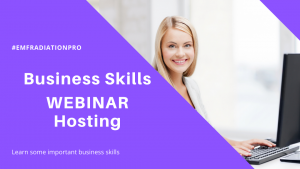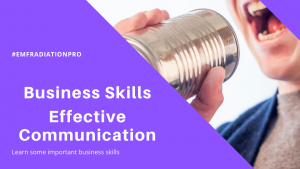 General business practices and start-up ingredients of a business

Focused sessions on Webinar Hosting

Focused sessions on Photography and Videography for content creation

Focused sessions on Social Media Marketing

Focused sessions on Time Management

Focused sessions on Body Language

Focused sessions on Effective Communication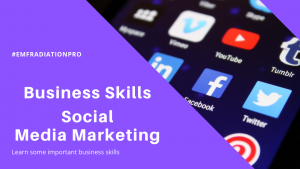 7 Week/Session Wholistic Time Management Training
In this fast paced world almost everyone you ask has to agree; they often feel they hardly achieved any of the things they thought they'd be doing in a day, feel overwhelmed by the never ending tasks and demands, many admit to feel that they have lost control of where their life is going.
The 7 Minute Life time management system was developed by Allyson Lewis decades ago. A reproducible simple approach centred around the key philosophy that using just 7 minutes in the morning and 7 minutes in the evening to prioritise, organise and simplify life, will have a major impact on what can be achieved. The unique thing about the 7 Minute Life is that the individual's own priorities and purpose play a subtle but major role in shaping the day's smart to-do list.
The problem with time management is that we all have grown into a bad habit. Getting you out of this and into a new habit takes some hand-holding and time. This is why a book or just one presentation or video can motivate but rarely achieve long-term success. For this reason, your learning is spread over 7 weeks.
As part of enrolment in EMF2 you will be issued a purchase code for one FREE Master Class (valued at USD 997) through Patrick's other company under 5before11.com, that you can use within 12 months.
This includes being posted a book by Allyson Lewis and a paper Daily Planner, as well as access to a self-guide online course in its use for those who want to start before the Master Class begins. (combined value approx USD 140)
We're confident this training will assist you to make your new business launch and growth a bigger success and have major positive impacts in the rest of your life.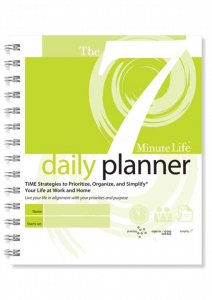 Optional Copy of a Website on your Domain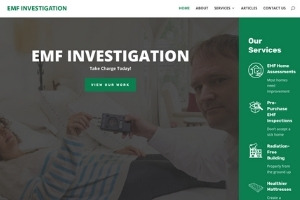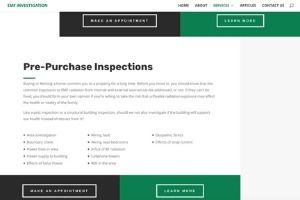 Your own website
As part of your EMF2 enrolment you have the option to have a website created for you. This is a copy of the website shown on www.emfinvestigation.com which will be a little but personalised with the text of some of the assignments you have done in EMF1 (to avoid double content which google hates) or you can make text changes yourself before you take the site off maintenance mode.
The site is a good looking basic website to function as a business card and online presence for your business. Customisation (colour changes, features like a calendar etc) are possible as it is a wordpress site, but not part of the deliver of this course inclusion. Once the site is operational in it current design, you can engage your own or our IT staff to make alterations.
To get this organised, you need to purchase a domain name and hosting. You give us your passwords and login details and our IT team will create the site for you. This can be done AFTER you have completed EMF1 because we need your assignment texts preferably.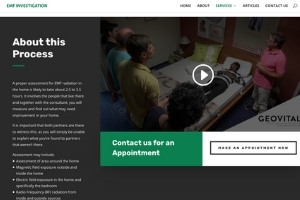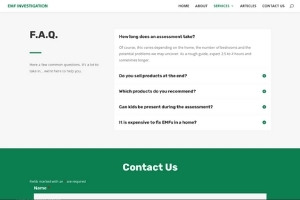 Online Practical EMF Home Assessment Workshop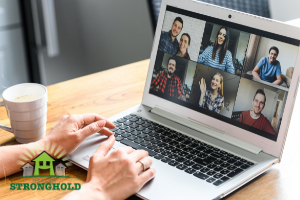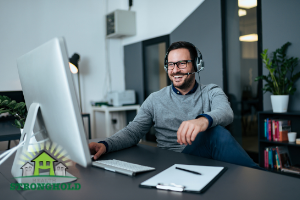 In response to our changing world we have now also create a way to do our unique (world-first) practice EMF home assessments without having to leave your town or country in a clever through out online environment.
Each EMF2 module is tied to a date range and you should carefully enrol yourself on the date range that works for you. On these dates we will be available to do supervised online practice home assessments for the students enrolled on this particular module. For you to be able to do that, you need GEOVITAL meters, so you don't want to book yourself on an early EMF2 when you don't imagine you have the meters yet, or you won't be able to actively be involved.
When all or some students want to do the supervised practice assessments online then we book them on time slots in the date range. You organise a friend to follow you around during the assessment with a cell phone with independent data connection so that we can use ZOOM to be 'by your side' as you do the assessment. We can interrupt you and advise a different approach or give you feedback at the end. It is pretty much as if we were standing next to you. As a bonus, the other EMF2 students of that intake are able to watch you, learn and discuss the assessment when you're finished. The assessment will be recorded and stored for student review later, so you must obtain the permission of whoever's home you're organising to do your practice assessment in.
If you don't have GEOVITAL meters when the dates for assessments has come around, then you can only observe those who did. You may be able to move to other EMF2 course dates but only if spare spots exist and we won't know that till right before the assessment dates, so pick your dates well and organise your tools in time. There is plenty of value in doing the EMF2 module even without a practice home assessment, as you can see from the other inclusions.
Great value for skills that will make you more revenue quicker
and gain confidence assessing faster 
You can find the dates of the EMF2 modules in the event calendar. The courses are also listed as items in the online shop and can be purchased there. With your purchase you allocate the dates you want to be part of the online practical experience. If you don't have your own meters you won't be able to participate actively, so it's ok to purchase a EMF2 module a month or 2 after the completion of your EMF1 course. 
If you enrol (pay) for your EMF2 module now, you will gain access to the business sessions now. You can do the Master Class as soon as one is on with available seats and you'll soon have access to the online knowledge centre with assessment recordings. All this, even if your booked online practical may be months away.
Great value and a logical addition
Consider the inclusions of a website (approx $500), 12 months of business sessions (approx $800) and the time management Master Class (valued USD 997) the value of this training program is exceptional and good addition to your EMF1 purchase. Immediately or after the completion of your EMF1 course.
Join us soon!
The logical companion to your EMF1 course
Listen to some who have experience with Patrick