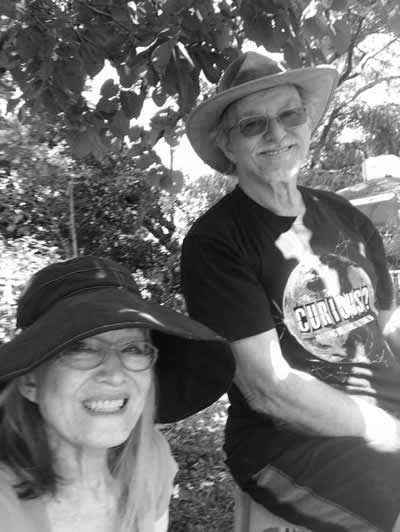 Who is John Boshoff?
John: Originally trained in Structual Steel Engineering, I later switched to computer programming in it's infancy – 1968. I worked as a Computer Programmer, Analyst and Consultant for nearly 50 years, most of that time in my own companies, and prior to 1990 in South Africa.
Louella: Originally trained in Graphics Design and Photography and a self taught Artist, I was a stay at home mom raising two wonderful children.
In 1995 we both became involved in the air and water purification industry and for the next 20 years, Louella became a successful marketer of many different Nutritional and Health Products.
We both trained with Patrick of Geovital, first doing the online course and then travelled to Melbourne to do the full Radiation Assessment and Mitigation Training.
Based in Clearwater, FL, USA
Geopathic Stress assessments