Propel your experience and confidence to new heights in this 4 Day Practical Workshop
in Sulzberg, Austria – Melbourne, Australia – Vancouver, Canada
After having done at least 4 weeks of the EMF1 Guided Online Course in EMF Assessment and Mitigation, you can attend an EMF2 Practical Workshop where you spend time with Patrick van der Burght and experience a fun and exciting boost in your abilities and confidence, whilst getting to know each other and the other very like minded students.
With a maximum student number of JUST 6 (!) this is a special and very personal experience for sure.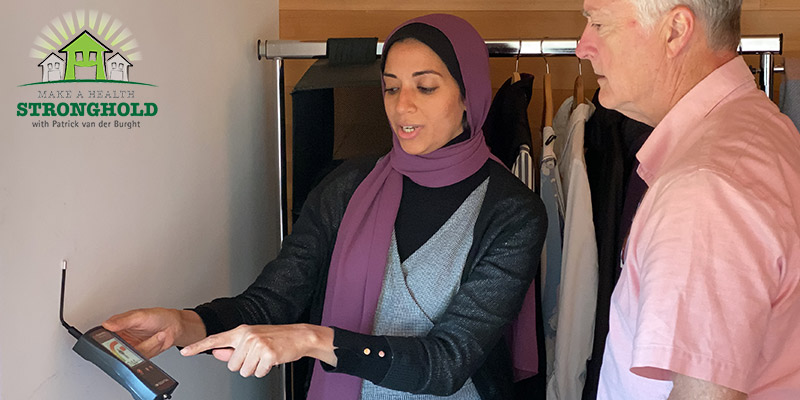 World-First 4 Day Practical with Actual Home Assessments
Once a solid base of understanding of the subject matter from a wholistic approach has been build in the Guided Online Course (EMF1), then this practical workshop (EMF2) will propel students to unseen levels of confidence.
4 Day in-person workshop in Austria, Australia, Canada or Asia
Doing multiple full home assessments, possibly with local residents there.
Learn about geopathic stress assessment
As soon as students are enrolled in the practical workshop (EMF2) they gain access to 12 months of formal and dedicated online business training sessions most of which are industry specific, giving them a flying start straight out the course. Subjects may include: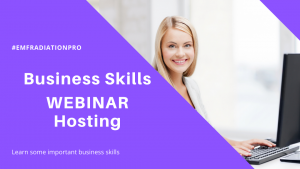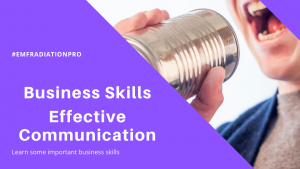 General business practices and start-up ingredients of a business

Focused sessions on Webinar Hosting

Focused sessions on Photography and Videography for content creation

Focused sessions on Social Media Marketing

Focused sessions on Time Management

Focused sessions on Body Language

Focused sessions on Effective Communication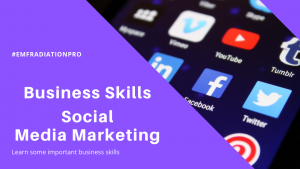 This is included in the EMF2 Practical Workshop enrolment
Click the tabs to see the inclusions.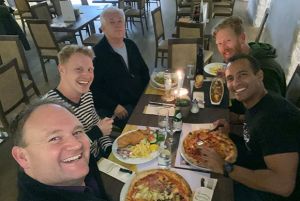 Your commitment to the practical workshop (EMF2) also comes with a host of added benefits. We want you to come, so the value you'll receive is undeniably great.
4 Day Practical Workshop at the location you choose




(Sulzberg, Austria – Melbourne, Australia – Vancouver, Canada)

Multiple Home Assessments for practice

Geopathic Stress skills training

For workshops held in Austria, a visit to the GEOVITAL ACADEMY
NOTE: Students are expected to book their accommodation in a AirBNB entire home in a designated area and possibly pre-approved venues. It is your accommodation that we will practice home assessments in and possibly homes from members of the public. If no suitable home was rented by the student, then a levy of U$400 will have to be charged so we can rent homes to assesses instead.
Simple website created for you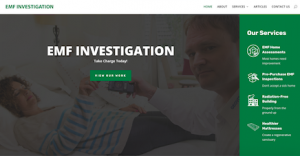 Creating a website can be daunting. We have created a simple website that we can make a copy of for you. The website can be viewed at www.emfinvestigation.com. Once you have paid for EMF2 and completed EMF1, you can request for your copy to be made. It will be somewhat personalised by using your EMF1 assignments for some of the texts in the site. You can always log in and start updating things yourself as soon as you get the 'keys'.

You organise the domain name and the hosting and we'll park this good locking simple website there for you. It is something professional to point your clients to on your business cards and start creating your own online presence.
Access to the Business Sessions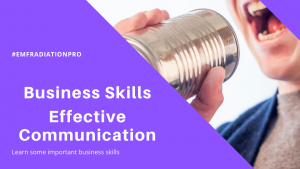 As soon as you commit (pay) to EMF2, you'll get access to the Online Business Sessions for 12 months. Meaning, if you commit to EMF1 and EMF2 from the beginning, you'll be able to access the business sessions immediately. If you enrol in EMF2 later (and miss the discount available for committing to both at the beginning) you will then gain access to your 12 months of business sessions from when you enrol in EMF2.
Access to Facebook Group EMF Radiation PRO
Your easy access to your fellow students and teaching staff for questions during and after the course.
Access to Office Hours online sessions
Every 3-4 weeks Patrick hosts a Zoom meeting for his past PRO level students. A nice way to be able to ask more questions after the course has ended and listen and learn from the questions of others.
Undeniable value for a highly personal course
You can find the dates of the EMF2 modules in the event calendar. The courses are also listed as items in the online shop and can be purchased there. (Once the LOCKDOWNS have finished around the world and we can plan them again)
If you purchase the EMF1 Guided Online Course AND the EMF2 workshop at the same time, then U$398 will be refunded to you as a thank you and discount.
Consider the inclusions of a website (approx $500), 12 months of business sessions (approx $1200) and the fact you'll do the EMF2 with a maximum of 6 people, the value of this training program is exceptional and a logical extension onto your EMF2 experience.
Join us soon!
You can attend EMF2 again
in the same or a different country
for added experience, confidence and fun.
What a wonderful business expense, right?
Listen to some who have experience with Patrick