Learn EMF and Geopathic Stress Assessment in a 4 day immersion program
The Original CLASSIC workshop it all started with
This is the original 3-4 day program that the GEOVITAL Academy has taught to train professionals since its beginning. An immersion experience where you come to our academy in Sulzberg in Austria and enjoy 3 or 4 days (See dates for this course) of gaining knowledge and experience whilst doing nothing else. Class sizes are kept relatively small because we would like to get to know you as we hope to be working with you soon after your training. Subjects covered are EMF radiation assessment, EMF mitigation tactics, Geopathic Stress assessment skills at Europe's most famous site, and some EMF assessment practices.
The CLASSIC course is a stand-alone program that can see you active in the industry after having done some practice on your own after the training. There is no prerequisite (anyone can join us).
FREE REPEATS
GEOVITAL offers free repeats of this course to those who have purchased and done the Classic course or EMF3 workshop in the past. Per Classic course we do have a limited number of seats available for 'free repeaters' and a refundable security deposit (USD 250) will be requested when you secure one of these much-valued seats. It is common knowledge to us that consultants who come back for regular refreshers make the most active and successful consultants.
DINER PARTY INVITE: On the 21st, GEOVITAL is hosting its annual Dinner Party for Consultants. It will be a wonderful opportunity to connect with everyone in the industry who has great experience and are happy to talk to you about it.
Participants of the Classic Course and EMF3 course in July are invited to attend this Sommerfest, meaning we will pay for your dinner and you look after your drinks. As spots for Sommerfest are limited, it will be first in, best-dressed basis
Learn more about the CLASSIC EMF and Geopathic Stress Workshop (CLASSIC) here.
Location: Sulzberg, Austria
Dates: 17,18,19 & 20 July 2023. (4 days)
We recommend you stay in one of the nearby pensions to the academy so you can 'walk to school'.
See our calendar for other scheduled EMF Consultant Training and Courses
---
Regarding coming to Sulzberg, Austria:
TRAVEL
Geovital Academy is relatively easy to get to from other countries.
IMPORTANT: Please be warned that people often make the mistake to confuse Sulzberg (a small town where Geovital is) with Salzberg (the famous city on the other side of Austria!).
1 – International arrivals via Munich Germany
This is probably the most convenient and cost-effective way to get to Geovital. Munich is a city in Germany which is about 200km (120miles) from Geovital in Sulzberg (Austria).
Train option: The easiest and often less stressful way to travel from there is to get on a train to OBERSTAUFEN (depart usually every 30min) for just 22 euro, This puts you 15km from Geovital in Sulzberg. From there a BUS or TAXI can take you the last distance. The train ride takes about 2.5 to 3 hours, so your arrival in Munich should ideally not be in the evening so you have time to get to Sulzberg during the day or early evening.
Train information can be found here, you can select ENGLISH on the top and select departure from 'Munich Airport T' which will be shown in the results as 'München Flughafen Terminal' (YOU DO NOT WANT: Munich Flughafen Besucherpark). The destination is 'Oberstaufen'. Daytime travel is fairly flexible, meaning if you book a 2 pm train and get in early or late, you may get on another train. Trains with the 'product' 'BUS' included may be best avoided as they will get you to use a bus leg to get from one train to the other.
Google map showing Oberstaufen to Geovital here.
Car rental option: Alternatively a car could be rented. From our conversations with rental companies in Munich, it is no problem driving to Austria with their cars (do confirm this yourself) but you would need to purchase a 'Vignette' in a gas station on the way to Austria. This covers your road taxes for Austria and you will need to know how many days you plan to stay in Austria. A Vignette is about 10-15 euros.
Also note, car breakdown assistance is included for travel in Germany, but not outside Germany, so you would have to pay for transport to the nearest repair shop. The repair would be covered (reconfirm these details yourself). There is no customs post between Germany and Austria, so you just drive through.
Some car rental options: Munich airport car rental page – Rentalcars.com – Airportrentals.com (compare between them and you're bound to find a good rate)
Taxi / Being driven
For those who like their convenience, there is an option to be driven to Sulzberg from Munich airport. This can be booked through for example www.suntransfers.com. If you click on this link you'll be taken straight to the route Munich to Sulzberg. Needless to say this is more costly. Expect about 370 euros one way, or 650 euros if you book your travel to and from Sulzberg at the same time (separate days allowed).
2 – Closest Airport
The actual nearest airport is Friedrichshafen in Germany. This is a distance of 72km (44 miles) from Sulzberg.
A train could be taken from Friedrichshafen to Oberstaufen (Germany) and from there it is just 15km (9 miles) by taxi to Sulzberg in Austria.
See the route on Google maps here.
Friedrichshafen is a minor international airport with seasonal connections to other European countries, so you may need connecting flights to get there.
3 – Via Switzerland
Zurich in Switzerland is at a distance of 140km (86 miles) to Geovital in Sulzberg, Austria.
ATTENTION: Switzerland is outside the European Union and travel out of, and back into its borders can be more 'involved'. You would need Swiss money whilst you are in Switzerland, you have to cross the border the old-fashioned way with a passport in hand and possible bag inspections. There is no problem with this, but if you bought for example instrumentation from us or some products, you may need to declare those and things get difficult. We would recommend travel via Munich.
ACCOMMODATION
Accommodation is easy to find in beautiful Sulzberg. You can visit www.sulzberg.at (German) for more insights about Sulzberg. You will be meeting at the academy every morning and we have some nearby pensions from which you could walk down the hill to the academy.
Pension Martinsklause – 2 star
Situated approximately 750 meter (820 yards) from Geovital
Ms Herta Hagspiel
Dorf 264
T: +43 (0)5516 2219
F: +43 (0)5516 2219
E: martinsklause@vol.at
Book a room online now
View on Google maps

VitalHotal Linde – 4 star
Situated approximately 4.7km (3 miles) from Geovital
There is a bus that stops in front towards Sulzberg once every hour, and one that goes back here leaving Sulzberg once an hour till about 6pm.
Family Frick
Schönenbühl 191
T: +43 (0)5516 2025
F: +43 (0)5516 2025-55
E: linde@bregenzerwaldhotels.at
www.bregenzerwaldhotels.at
Book online in English at Agoda
View on Google maps

Pension Hilde – 2 star
The closest walk to Geovital, but lady (Frau) Hilde does not speak English… Which has not really been any issue in the past. 🙂 Patrick normally stays here.
Hilde Richter
Dorf 297
T: +43 (0)5516 2107
F: +43 (0)5516 2107
View on Google maps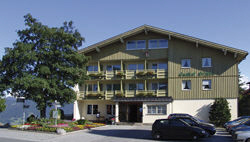 Gasthof Ochsen – 3 star
Situated approximately 550 meter (590 yards) from Geovital with an impressive restaurant on-site.
Mrs Erika and Mr Sepp Schmuck
Dorf 5
T: +43 (0)5516 2114
F: +43 (0)5516 2114-4
E: gasthof@ochsen.at
www.ochsen.at
View on Google maps
Pension Bilgeri – 2 star
Situated approximately 700 meter (765 yards) from Geovital
Ms Elvira Bilgeri
Dorf 17
T: +43 (0)5516 2205
F: +43 (0)5516 2119 590
M: +43 (0)664 20158 70
E: pension.bilgeri@cable.vol.at
www.pension-bilgeri.at or Book online via Agoda
You still wanted to look in here anyway, didn't you?
Nothing here but we respect you curiosity. 🙂
Enjoy southern Germany whilst you're coming with some annual festivities in the area
Lindau is a short drive from Sulzberg and the training areas. On the shore of Lake Constance you can look across the water to Switzerland. Lovely place to spend a lazy day.
Zeppelin tours, Neuschwanstein Castle and so much more
There is lots to do in the south of Germany and the northwest of Austria. It was the birthplace of the Zeppelin and there are daily Zeppelin tours for various lengths of time. You do have to book early! Book before you travel to us to make sure you get the tour of the length and cost you like. It is an amazing experience.
Neuschwanstein Castle
A little further drive towards the east is Schwangau with the most gorgeous castle you will like to see in your lifetime 'Neuschwanstein Castle'. Take a day for it to travel down, buy your entry ticket (with an admission time on it, so get there early and you get in earlier. Come after lunchtime and you'll likely have to wait till the late afternoon for one of the last tours/accesses) and why not enjoy a horse and cart ride up to the castle. It is an experience you won't forget.